EF_background
"It is actually one of the only forums I have participated in, where you can meet people who face the same challenges and decision-making processes as myself.
I think it's a fantastic professional rewarding dialogue you have. I do not meet it anywhere else."
Lotte Bork Ferraro
Head of Marketing & CX at Velliv
EF_background
"I think it is extremely important in a knowledge industry that you share the knowledge you have, but you also listen to the experiences others have had and thereby have an effective forum where you can share themes on the agenda.
As with so many other things in life, it only works if you both give and take."
Sune Tornbo Baastrup
Senior Vice President & CIO at Danfoss
EF_background
"I participate because this is the best group structure in Denmark without comparison. And I think I can get some insights from other CIOs at a level that I actually do not know how to get otherwise.
Being brought together as a network being able to network and get that inspiration from my "peers" in this condensed form I quite unique. Not too much waste on the side, and I meet good colleagues in the industry. Saying yes to the invitations is a no brainer as I enjoy showing up every time"
Jonas Frank Johannesen
CIO & SVP at Velux
EF_background
We made the investment with a long-term focus to help us build relationships with our target group and decision makers.
In addition to new relationships, some relationships were restored that had been a bit challenging in the past and not least, we also got further pipeline out of our collaboration.

So from our point of view, it has been a huge gain to work with twoHundred.
Imran Afzal
Group Marketing Director at Talentech
(Former Marketing Manager at ServiceNow)
EF_background
"I have worked with twoHundred for more than 3 years. twoHundred have become an indispensable part of my work and an even bigger part of my successes.
They deliver high-quality events, sparring and think about how to improve each other's business, contacts and strategies mutually."
Maria Edlefsen
Senior Global ABM Program Manager at Ivalua SAS
(Former Head of events Nordics & NL)
EF_background
"We always experience great professionalism and helpfulness around the events we hold with twoHundred. Good cooperation from start to finish of the whole process."
Kattia Toft Paludan
Field Marketing Manager, Nordic ERPM/SCM at Oracle
EF_background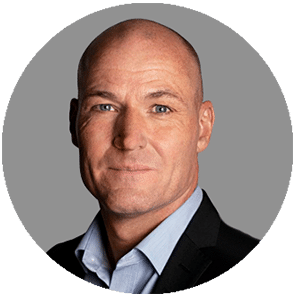 "I have several times participated as partner on events hosted by twoHundred. I always enjoy meeting current as well as potential new customers in the exclusive yet informal, openminded, inspiring and "safe" environment that twoHundred offers. Not forcing people into one-way vendor sales presentations nor pre-booked vendor meetings that for me personally is not the way to build strong and fruitful relations with others. I am amazed by the network that twoHundred offers and look forward to future upcoming events."
Jesper Dyhr
Country Manager Denmark at Servicenow
EF_background
twoHundred offers a "safe space" where I can learn and be inspired from others on the same level as myself and openly discuss the challenges you face and there is no doubt – the more you give the more you get!"

I'm currently driving a major transformation and was looking for sparring around organizational models - not from one of the many consultancy agencies, but from somebody who had actual firsthand experience with it – it only took me one call to get 3 peers who was more than happy to share their experiences; that is to me the real value of a strong network!
Christian Lyngaae Saugman
CIO & Head of Global IT at LEO Pharma
EF_background
I've participated 5-6 times, and every time has been great. I like the setup with peer-to-peer connection, which to me is trustworthy.

To be honest, the best thing about twoHundreds events is the proximity and vulnerability.

Those who come are not afraid to share and to tell about their challenges.
I really like being together that way."
Kim Balle
Group Chief Financial Officer at TORM
EF_background
"I think the combination of good presentations and the opportunity to meet with other supply chain managers works really well.

It is always both interesting and inspiring to hear about the challenges, solutions and opportunities you have in other large companies."
Frank Berg Rasmussen
Vice President Global Supply Chain at Coloplast
EF_background
"There are many different events to choose between, but the peers who attend at your events, make good sense to me and my role.

So I choose twoHundred's events because the sparring and networking make sense in relation to my peers where the combination of people and topics is really good."
Alan Jensen
CIO & Senior Vice President at Salling Group
EF_background
WHAT MEMBERS SAY ABOUT US
"I think it is extremely important in a knowledge industry that you share the knowledge you have, but you also listen to the experiences others have had and thereby have an effective forum where you can share themes on the agenda.
As with so many other things in life, it only works if you both give and take."
Sune Tornbo Baastrup
Senior Vice President & CIO at Danfoss
EF_background
WHAT MEMBERS SAY ABOUT US
"It is actually one of the only forums I have participated in, where you can meet people who face the same challenges and decision-making processes as myself.
I think it's a fantastic professional rewarding dialogue you have. I do not meet it anywhere else."
Lotte Bork Ferraro
Head of Marketing & CX at Velliv
EF_background
WHAT MEMBERS SAY ABOUT US
"I participate because this is the best group structure in Denmark without comparison. And I think I can get some insights from other CIOs at a level that I actually do not know how to get otherwise.
Being brought together as a network being able to network and get that inspiration from my "peers" in this condensed form is quite unique. The format is focused and I meet good colleagues in the industry. Saying yes to the invitations is a no brainer as I enjoy showing up every time"
Jonas Frank Johannesen
CIO & SVP at VELUX